Written by Fight Knight | 07 December 2011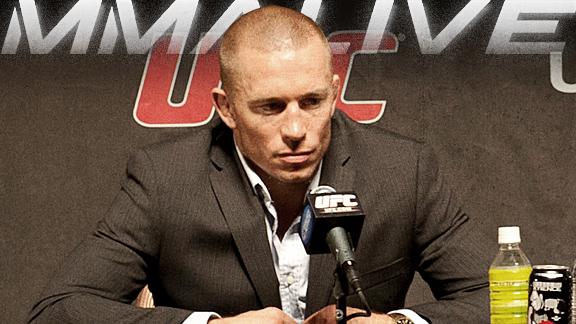 No this isn't a repost.
Georges St-Pierre is out of another UFC event. Even worse, this time he is sidelined for an extended period of time: 10 months.
Dana White broke the news on his twitter account as he often does, "GSP blown acl will be out for 10 mos. Now Condit vs Diaz for the interim welterweight title on Feb 4th in Las Vegas!!"
There will be the beginning of hushed questions on whether GSP can return back to old form. ACL injuries are not easily recovered from, especially in a sport as physical as MMA. Pierre will have also gone through 18 months of inactivity when he eventually returns to the octagon.
Discussion will also surround GSP's place on top of the P4P rankings. Currently, he ranks atop our P4P, is #2 on the Sherdog P4P and Yahoo! P4P.