Written by Fight Knight | 06 March 2012

I already feel bad about this one. Jennifer Dooley, the lovely wife of now retired boxer Ricky Hatton is famous for her crying uncontrollably as her hubby got knocked out in his two losses against Floyd Mayweather and Manny Pacquiao. She may not get as much screen time as another Brit boxer WAG Rachel Cordingly but she is definitely a step up for a bloke like Ricky.
Watching someone you love get beat up isn't something that I would wish upon anyone. I remember how my mother used to be in absolute panic mode when she watched me or my brother back in our fighting days. Out of respect for that, no crying pictures of Mrs. Hatton, just smiling ones.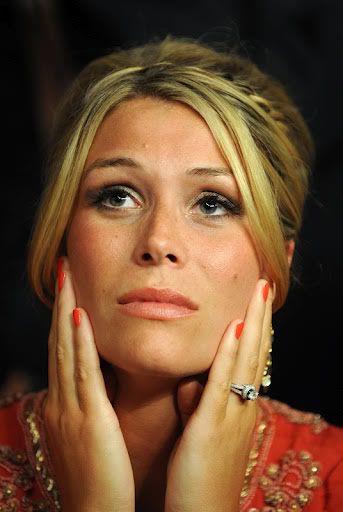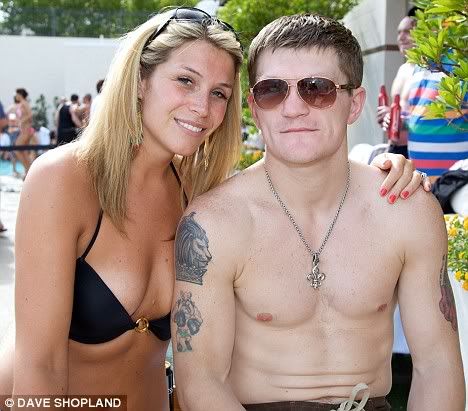 Every Tuesday Fight Knights features female eye candy in the fight game. Got a girl in mind that we should feature? Email us! This e-mail address is being protected from spambots. You need JavaScript enabled to view it