Written by FightKnight | 18 October 2011

Time to add some latin flavor to GOTFG. Presenting Paulina Garces as this week's GOTFG. She has been the co-hosting Golden Boy's Fight Night Club in Los Angeles for the last few months. She was also Ring Magazine's Ring Girl of the Month. She is of Columbian descent and lives in Los Angeles. She is also the full time host for a spanish TV show Buscando Amor Desafio. She is 5' 5" and 115 lbs. Here's something strange: On her website one of the things that you can find (besides tons of pictures) is her thesis titled 'Sexualidad y género femenino en el cine independiente Estadounidense' (Sexuality and the female gender in The United States' independent film industry). Of course it's in Spanish... but.. here it is!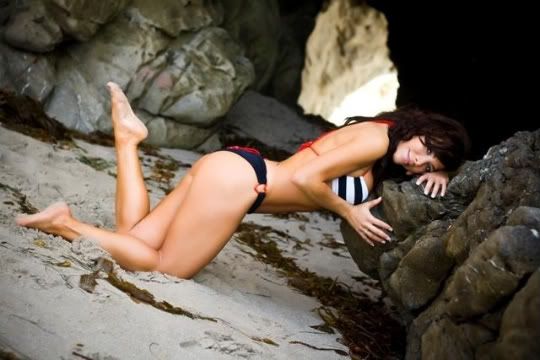 Here's an interview with her and Elie Seckbach.
Every Tuesday Fight Knights features female eye candy in the fight game. Got a girl in mind that we should feature? Email us! This e-mail address is being protected from spambots. You need JavaScript enabled to view it